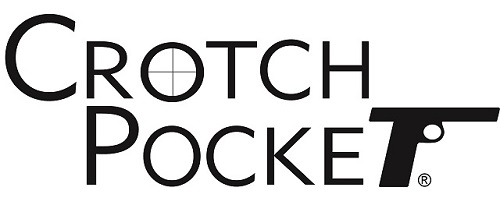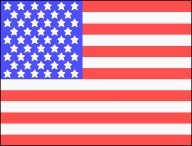 "Modular Holstr™ System in a Soft Package"
...
Ultra Deep Concealment™ MINI AIWB-Leg Holstr™
* * * * *
News Release...
#Mod-SC fits (LCP) and other .380 ACP micro sub-compact type autos.
#Mod-C fits (Glock 42) and other sub-compact single stack autos up to .380 ACP
The Perfect System... For Total Concealment!

Modular carry holster you can place in any angle or position.
* * *
Crotch Pocket™ #Mod-SC and #Mod-C are stealthy fully adjustable deep cover AIWB-Leg Holsters that you'd wear under clothing. They don't draw as quickly as our conventional thigh holsters BUT offer deeper concealment. Makes your carry nearly invisible. Fits right or left leg. Rides up higher on leg near groin which you can rotate to any desired position. Perfect for use with coveralls, food service, medical people, drawstring pants or where a belly band is impractical.
"Wear comfortably with no change in pants size."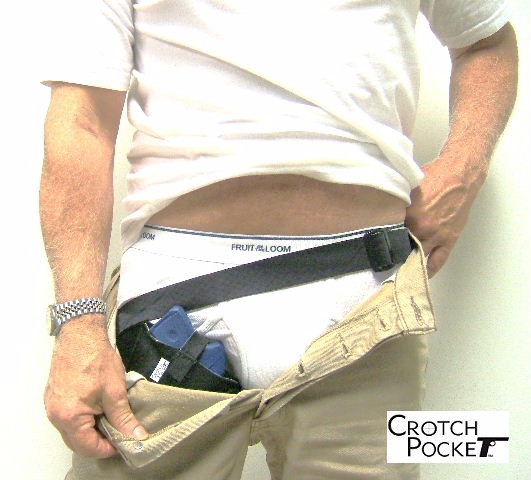 Easily wrap around leg for the most comfortable fit. Adjustable waist strap securely holds it in place. Includes 2-point waist strap (3-point on #Mod-C). Very lightweight and concealable carry.
No one will know because of the genital location.... You can go anywhere completely Undetected™.
Also see Men's Crotch Pocket™/ Thigh Holstr™ or Women's Crotch Pocket™/ Thigh Holstr™ for up to 9mm. Traditional thigh holsters for Complete Stealth™.

I do landscaping and need to be protected without showing I'm carrying. Crotch Pocket™ is perfect for me under shorts without wearing a Tee shirt. Wouldn't go any other way! No fuss just total protection with my back-up LCP. Allen J.

My line of work requires me to wear coveralls and its hard to carry comfortably with this clothing because its all one piece. I bought this model of carry and it allows me safety no matter where I work. Its easy to draw from my fly. Benjamin G.

When I wear in public this Crotch Pocket™ #Mod-SC Holster I can carry completely undetected. Its amazing even my girl friend can't tell.... I can place it in any position, angle or type of draw. Now that's what I call stealth! Unbelievable. David C.
"Our holsters are nearly invisible from the outside. Designed for people to operate in Complete Stealth™. Please follow all applicable laws concerning concealed carry and law enforcement commands.
Belly Band / Prepper Belly Band / Women's Thig
h Dress & Skirt / Men's Leg/Thigh / Stealth / AIWB-Leg / Ankle /
Mag/Clip / Specs / About / Bulletproof / Customer Service / Women's Help Hotline / Feedback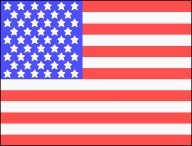 Guaranteed made in the USA!
No catalogs... Just great products!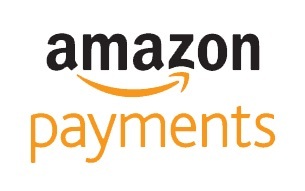 ©2016 Stealth Concealment USA / Milwaukee, WI
Women's Thigh Holster Wear Under Dress Skirt Conceal Carry Men's Leg Holster Belly Band Holster .22LR .32 ACP .380 ACP 9mm Smith & Wesson Glock Springfield Ruger Sig Sauer Taurus Kimber Walther Beretta H&K FN Colt KEL-TEC CZ Kahr Remington Belly Band Holster