SAVE Money
Shop Factory Direct!
UP TO 50% OFF STORE RETAIL!
As Low As Only $49.99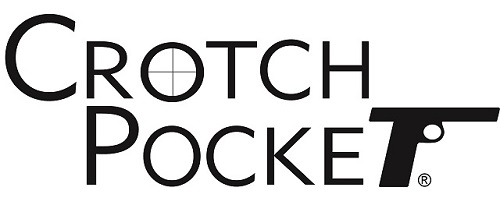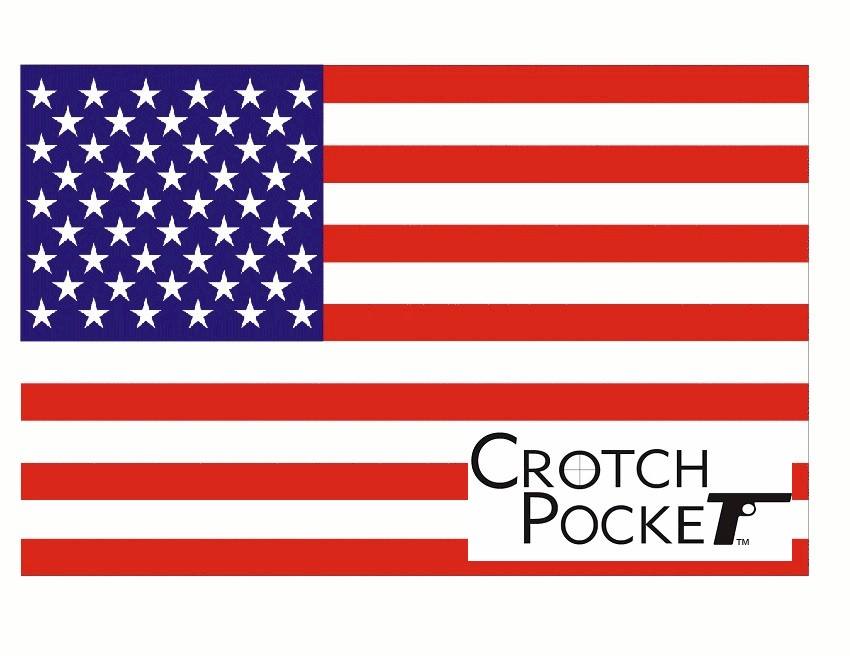 Women's Thigh Holster
For Concealed Carry Under a Dress!

Hi and here is my feedback. I used to buy all my concealed carry stuff based on reviews from ebay and amazon. But then I found out that while doing a google search, these reviews are paid for by these same companies. In fact you can scroll down to the bottom and see they are affiliates of these same advertisers! What a joke. Then my girl friend from the range where I practice told me to check out you guys. I ended up buying and wearing and WOW! What a difference compared to the other junk I used to wear. So in closing, Thank You for making my safety and concealment so much more enjoyable. It adjusts exactly the way I want. I am happy I found you.
Sara D. / Toledo, OH


Thanks for your recommendation recently. Your Tech people are very knowledgeable when it comes to concealment. Because of my job of undercover work, I needed to wear a thigh holster under my dress and your holster fits and works perfectly for this application. The new belly band gun holster also works great too, especially with my required triage kit. I also appreciate your support for Men & Women in Blue. Take care and stay safe!
Sgt. JM / Crime Infested Left Coast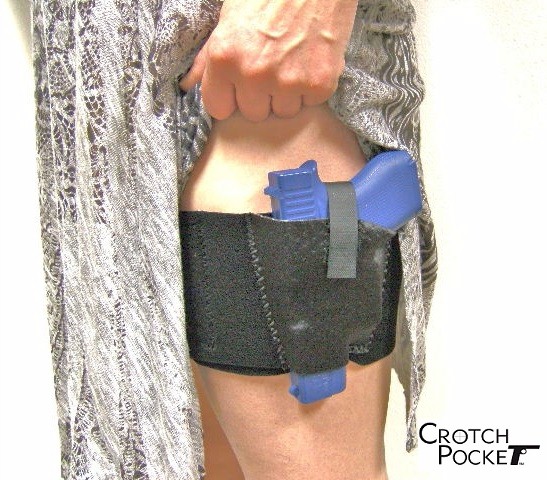 Photo Not Applicable to All Models. Not showing
other features & included waist strap.
#1 All-American Girl™
The only safe way to carry while wearing a Dress
or a Skirt in any type of situation!

Simply choose from:
(S) Model fits most single stack autos up to 9mm.

(D) Model fits most compact double stack autos up to 9mm.

(R) Model fits snub nose revolvers up to .38 Special.

Soft & Comfortable to wear all day.
Breathable material will pamper your legs, nylons or leggings.

Adjustable waist strap included with purchase!
Prevents thigh holster sliding down on leg.
Adds extra security while you carry.
Easy on & off.

Satisfaction Guaranteed!
Free Tech Help... Just Ask:)
Totally Universal in design fits most .22, .32 ACP, .380 ACP, 30 Super Carry
and 9mm autos and up to .38 Special snub nose revolvers.
Any make. Any model. Any hand draw, Right or Left leg.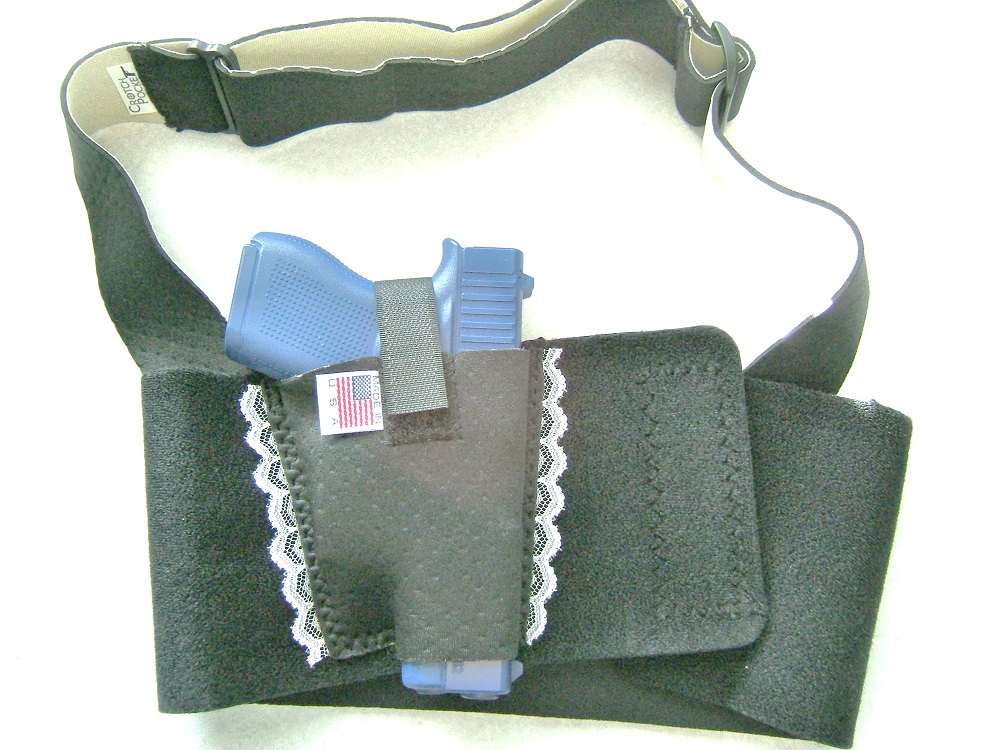 Photos & options will vary.

SAVE Money
Shop Factory Direct!



I like wearing dresses at work and needed to carry. Especially walking to the car. The #1 All-American™ Thigh for Women is so comfortable I can't believe its on. Easy access to my gun and fully adjustable with waist strap. The additional gun grip safety straps allow me to choose what I like. I have finally found the perfect dress holster. Cathy M., FL



OK mind you, there are not a lot of options for ladies who wear a dress but this new Women's #1 All-American™ Thigh is my favorite. Soft & comfy on my leg and won't snag nylons. Nice waist strap too! Won't go without. Heather L., WA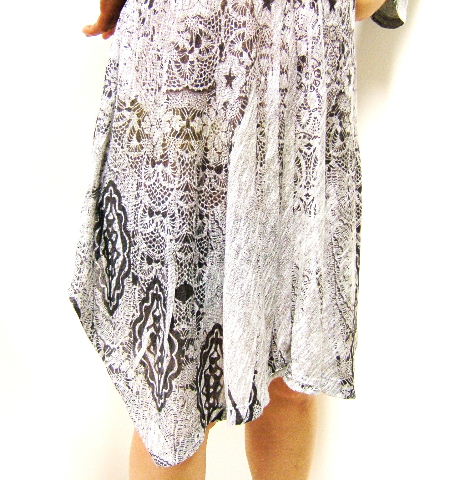 I know this is for my concealment and it definitely works as advertised but the way this looks on me it also looks very sexy equal to any fancy clothing. Too bad its hidden under my dress..... until I need it. #1 All-American™ Thigh Holster keeps me safe & secure. Shannon B., TX



Searched a long time for a concealed holster I could wear on my thigh. A NRA firearms instructor recommended this company so I purchased two. One outside right leg and the other in between left leg, right hand draw. I am really happy with the performance and comfort level of my #1 All-American™ / Women's Thigh Holster and would highly suggest this to anyone wanting to carry under clothing. Sarah H., GA



Used to wear a cheap elastic style leg holster I found over the internet but they are not that good for long term use and rough on my leg. So I found this product and gave it a try. I love this one because its really soft and comfortable and easy to adjust. Allie, P., OH



#1 All-American™ I love this set up. I can easily rotate to anywhere I want to wear. The waist strap is really comfortable. And the holster securely holds my gun. Now when I go wearing a dress I can still carry concealed knowing I'm still protected. Mary K., AZ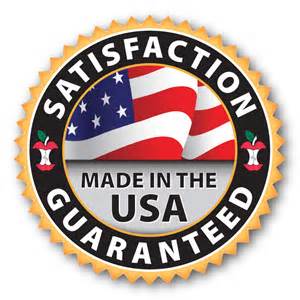 Guaranteed fit!
Buying a thigh holster can be very personal sometimes. So if you don't like it, simply return it within 30 days hassle free in new unused condition for a refund. Please contact our Customer Service to receive a returns authorization number. But we know you'll absolutely love this holster. Because its the best made in USA Women's Thigh Holster on the market and we stand behind it, parts and labor, 100%.
Put one in your cart today!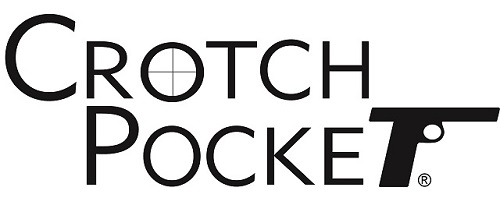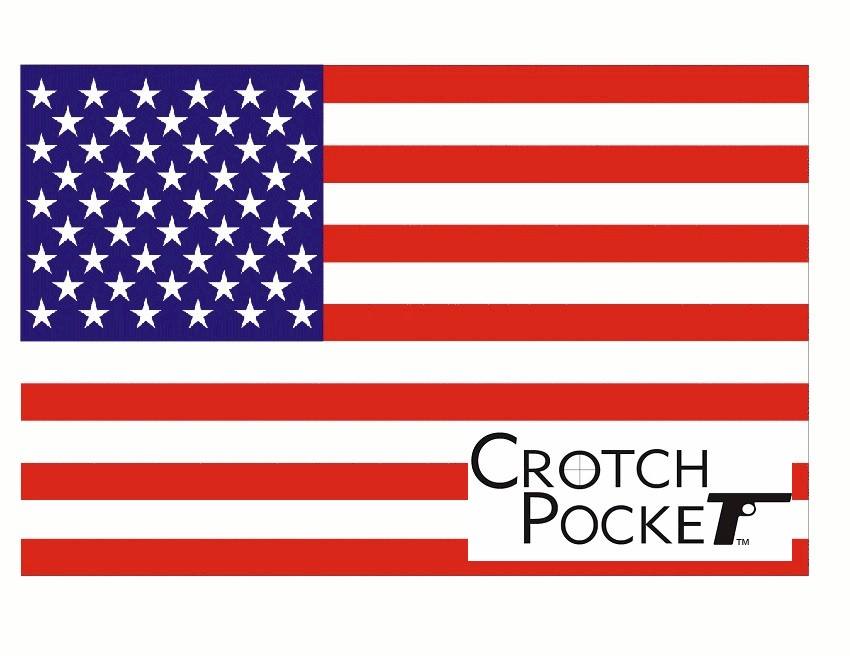 USA Brand Thigh Holsters… Made in America.
Where in God we Trust!
.Contact .Belly Band Men's Thigh Holster
(Custom Shop for Men's Thigh Holsters)
Thank You for considering our holsters!
Domestic & Foreign patents pending. All rights reserved.
©1990-2023 Stealth Concealment USA!
Milwaukee, WI
United States of America
* * *