...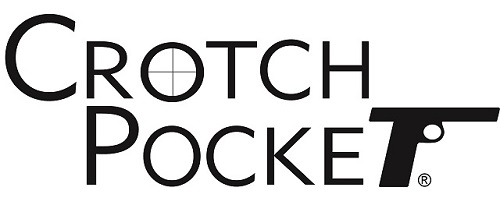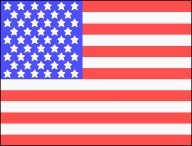 Brand Gun Holsters for Men & Women
For Complete Stealth™
Ultra Deep Concealment™ #Mod Series AIWB-Leg Holstr™

Model #Mod-SC rides up higher than traditional thigh holsters making them perfect for medical/food service draw string pants. Belly bands are not practical for this type of work making our AIWB-Leg more suitable. Draw up through waist easily as no belt is used.
This photo of the Crotch Pocket™ #Mod-SC Holstr™ is with it placed in a lateral position deep next to genitals.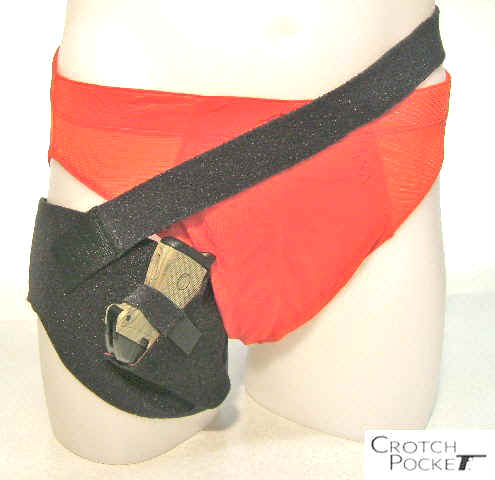 Can be positioned to anywhere you want (See Below). Rotates around leg inside or out and to any hand or angle of draw.
Modular Holster System simply removes and reattaches to your personal preference. Either right or left hand draw. Our unique design is totally.... Universal in fit and function. Perfect for any kind of stealthy concealment environment or undercover work.
CROTCH POCKET™ USA BRAND #Mod AIWB-Leg Holstr™
TECH SAYS: The Crotch Pocket™ #Mod-SC is designed to be a comfortable carry system with the utmost in "conceal-ability." In some situations you'll find yourself in are not always easy or practical to carry but need to be protected with a concealed weapon for piece of mind. Sub-compact (LCP-type) guns are perfect for this environment. And now the Crotch Pocket™ #Mod-SC is the best way to be totally concealed, protected and no one will know.
Crotch Pocket™ #Mod-SC's are easy to change from the factory default position to any angle desired. This photo shows it in a more traditional upright position you can also rotate to either side. Removable waist strap is fully adjustable and comfortable.
Know your always protected with Complete Stealth™.
Universal #Mod-SC right or left hand draw.
"Our holsters are nearly invisible from the outside. Designed for people to operate in Complete Stealth™. Please follow all applicable laws concerning concealed carry and law enforcement commands."

Needed a holster that no one would know I'm carrying without a shirt in summer. The Crotch Pocket™ #Mod/SC set-up fits the bill. Now I don't go anywhere without it. Kevin P.

For me this is the perfect way to carry my small .380 wherever I go while catering. Crotch Pocket™ makes it so simple why wear anything else. Totally satisfied. Emily A.

I was reluctant to buy at first but boy was I wrong. This "system works" like a charm during food service work. Easy to use, comfortable to carry and extremely safe. Andy W. #Mod Series AIWB-Leg from $19.99

Belly Band / Prepper Belly Band / Women's Thig
h Dress & Skirt / Men's Leg/Thigh / Stealth / AIWB-Leg / Ankle /
Mag/Clip / Specs / About / Bulletproof / Customer Service / Women's Help Hotline / Feedback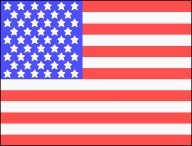 Guaranteed made in the USA!
No catalogs... Just great products!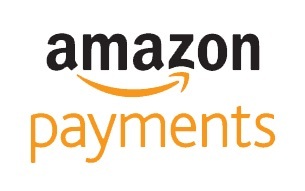 ©2019 Stealth Concealment USA / Milwaukee, WI
Women's Thigh Holster Wear Under Dress Skirt Conceal Carry Men's Leg Holster Belly Band Holster .22LR .32 ACP .380 ACP 9mm Smith & Wesson Glock Springfield Ruger Sig Sauer Taurus Kimber Walther Beretta H&K FN Colt KEL-TEC CZ Kahr Remington Belly Band Holster