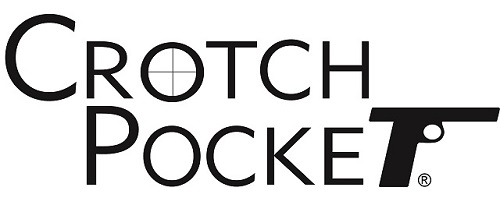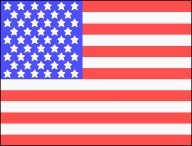 Brand Gun Holsters for Men & Women
For Complete Stealth™
* * *

The Men's Crotch Pocket™/ Thigh Holstr™ for inside clothing directly on skin (photo showing optional outside wear). Conceal carry with shorts, sweat pants, kilt or any other loose clothing. (S) model fits all single stack autos up to 9mm. (D) model fits all compact double stack autos up to 9mm. Patents pending. All rights reserved. Make it Bulletproof.
Breathable for comfort to wear all day with complete adjustability. Stays in place. Easy Velcro® on/off. Durable soft breathable material construction for a comfortable fit.
Crotch Pocket™/ Thigh Holstr™ for Men is great for all occasions. Combo optioned and receive a Thigh & Belly Band Matched Set for 1 Low Price!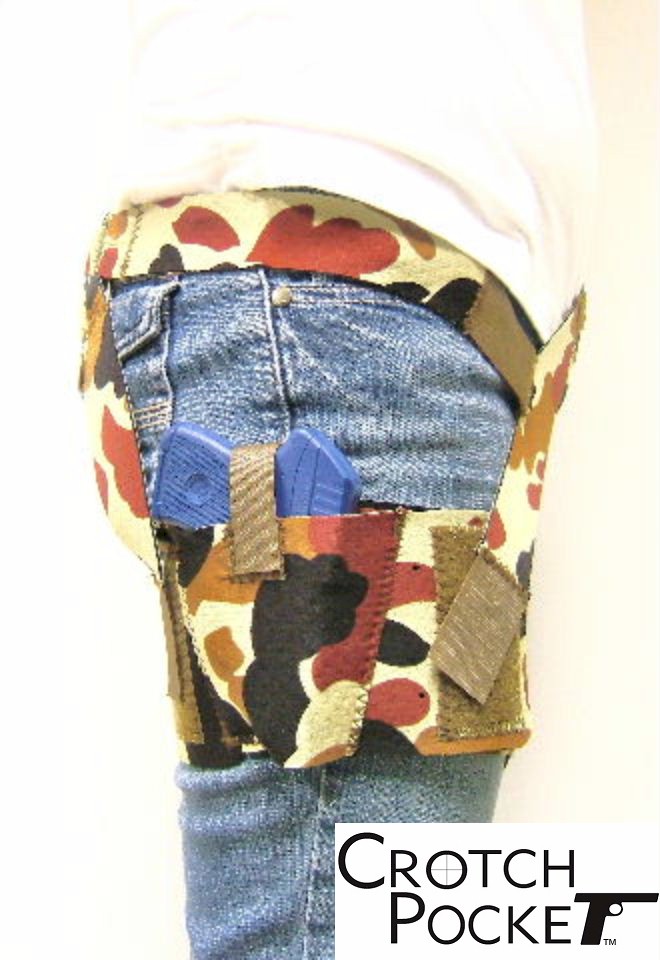 Adjustable and flexible waist strap attaches with Velcro® for a superb fit. Prevents holster moving on leg. No Belt Required.
Rotate around leg to your preferred carry position. Fully adjustable. Right and Left hand draw models plus inside leg available.
Universal in design fits all .22LR, .32 ACP, .380 ACP & 9mm autos and up to .38 snub nose revolvers. Fits all guns such as Smith & Wesson / Glock / Springfield / Ruger / Sig / Taurus / Kimber / Walther / Beretta / H&K / FN / Colt / Browning / CZ / Kahr / Remington / KEL-TEC / etc. Any brand you have.

I've always worn thigh holsters that clamp to your leg and belt. They work ok but of course would not work under clothing while wearing shorts in summer. The Men's Crotch Pocket™
Thigh is THE answer to this shortcoming. Comfortable for all day carry under shorts and extremely flexible. You can work and don't even feel that your concealed. Don G.


Thumbs Up! Everything I wanted to wear with my cargo shorts and no T-shirt.... Albert R.


I bought the Camo Crotch Pocket™
Thigh holster version to wear outside my jeans and I like the way it allows me to bend and sit in complete comfort. There's no pinching like other thigh holsters and I like the fact that you don't even have to wear a belt. Mason H.
Men's Thigh Leg/Holstr™ $34.99

Belly Band / Prepper Belly Band / Women's Thig
h Dress & Skirt / Men's Leg/Thigh / Stealth / AIWB-Leg / Ankle /
Mag/Clip / Specs / About / Bulletproof / Customer Service / Women's Help Hotline / Feedback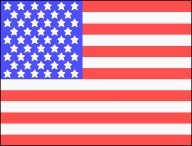 Guaranteed made in the USA!
No catalogs... Just great products!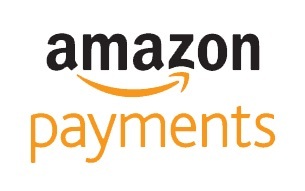 ©2019 Stealth Concealment USA / Milwaukee, WI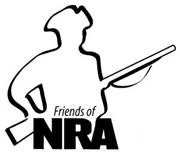 Women's Thigh Holster Wear Under Dress Skirt Conceal Carry Men's Leg Holster Belly Band Holster .22LR .32 ACP .380 ACP 9mm Smith & Wesson Glock Springfield Ruger Sig Sauer Taurus Kimber Walther Beretta H&K FN Colt KEL-TEC CZ Kahr Remington Belly Band Holster